So excited about my newest endeavor to lose weight!
I have been invited to join a challenge at Dietbet.com by my sister-not-in-law (meaning my boyfriends sister) the Wonderful Jennadk from
Life is Sweet!
Don't follow her? You can find her here: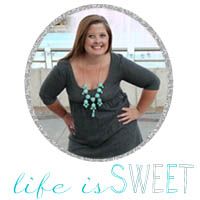 Why am I excited???
1. I get to challenge and be challenged by friends to lose 4% of my body weight in 28 days!
2. It gives me motivation!
3. YOU CAN WIN MONEY!!!! Yes that is right every one puts in on the pot and if you can lose the 4% you win a portion of it!! I am playing for charity so all my winnings will go toward that!
Interested??? Here is the link to the challenge!!! Are you up for it?